KASI Launch
October 15, 2022 @ 9:00 am

-

5:00 pm

Ghc400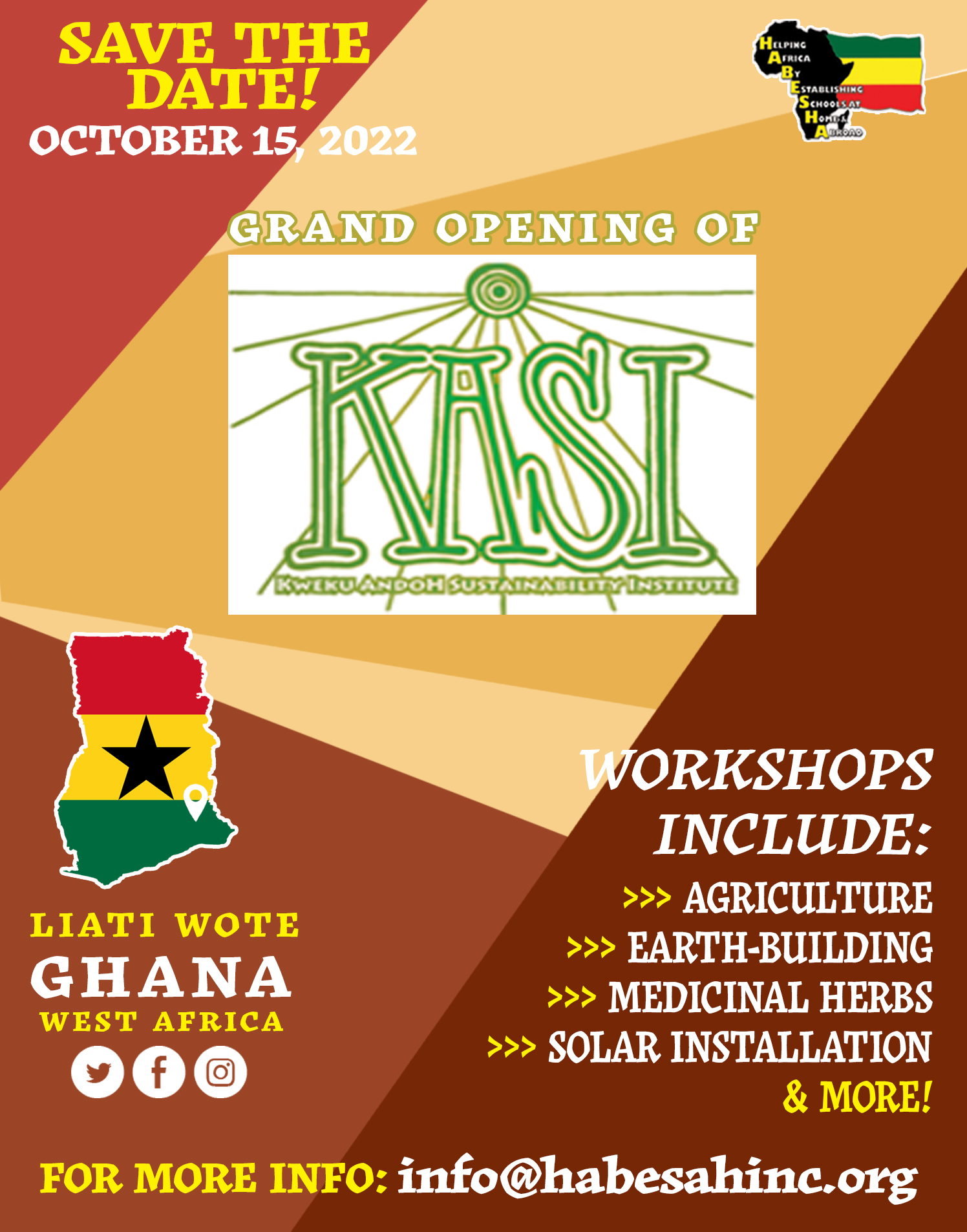 Join us for the Grand Opening of the Kweku Andoh Sustainability Institute (KASI), on Saturday October 15th from 9am to 5pm. Located in the Volta Region, nestled at the foothills of Ghana's tallest mountain (Afadjato) and a stone's throw from Ghana's second tallest waterfall (Tagbo), KASI is named in honor of world-renowned Ghanaian ethnobotanist, Dr. A. Kweku Andoh.
KASI, a hybrid of an eco-resort and a training center, is a one-of-a-kind research and training institute which highlights instruction in sustainable and renewable eco-holistic practices from an indigenous African perspective.
The Grand Opening will showcase the beauty of the institute, as well as provide demonstrations highlighting the courses that will be offered including solar design & installation, eco-building, medicinal herbs prep, bamboo construction & crafts, irrigation, and much more!
The cost of the event is 400GHc (includes transportation) and 325Ghc (does not include transportation), which includes lite snacks on the bus, 2 plant-based meals at the Institute, and full participation in all program activities for the day.
A bus leaving Accra Mall will be provided for those who need transportation, and will leave Accra Mall at 5:30AM on the 15th and return to Accra by 9PM on the same day.
Please fill out the application link to sign up to be a part of this historic event.
https://docs.google.com/forms/d/1YLZ0hdzcflj5HqBzmO3nnNh-YQIFT2Y5_Loy5TnBkyo/edit
FOR MORE INFO: 055 921 5187 or [email protected]